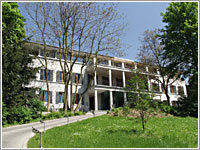 Lohrmann International GmbH is a Germany-based trading company specializing in the sale of good used power plants and processing equipment.

Apart from mere sales Lohrmann International also provides all related services from dismantling, labelling, identifying and packing to transportation and supervision of erection and commissioning worldwide.

Our engineering capacity and expertise allow for a systematic selection of plants matching the application criteria of the clients. The permanent contacts to OEMs worldwide ensure access to important material & design information, technological improvements and spare parts.

Lohrmann International buys and sells the equipment on its own account. It locates and secures equipment on behalf of registered client inquiries or just for inventory purposes.

A worldwide network guarantees a fast communication and on site service.